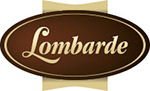 QUESO TYBO
Semi-hard cheese, smooth, closed, elastic consistency, yellowish-white uniform, slightly pronounced aroma and flavor. Exclusive to international markets.
INGREDIENTES
Standardized pasteurized milk, lactic bacterial culture, rennet, calcium chloride, sodium chloride and Colorant: Annato.

COMPOSICIÓN NUTRICIONAL
Serving size: 30g (1 slice). Energetic value 104 Kcal = 437 KJ (5% DV*); Proteins 7, 7 g (10 % DV); Total Fat 8,1 g (15 %DV) Saturated Fat 4,1g (19 % DV); Sodium 240 mg (10 % DV).
It does not contribute a significant amount of Trans fat and Dietary fiber. . (*) Percent Daily Values are based on a diet of 2,000 Kcal. or 8.400 KJ.
Your daily values may be higher or lower depending on your calorie needs.

CONSERVACIÓN
120 days stored at refrigerated temperature between 2 to 10º C.
PRESENTACIÓN
Whole cheese of 4 Kgrs. approximately, vacuum-packed and packaged into boxes of 4 units each.