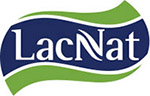 CHEESE DANBO

Danbo is a Denmark cheese. It has a mild bouquet and distinctive taste. It has a white-yellow color, a semi-hard,
uniform, elastic and sharp consistency. Its sharp and firm texture makes it ideal to cut it into slices to prepare sandwiches, hamburgers, appetizers and salads.
INGREDIENTS
Standarized pasteurized milk. lactic bacterial culture, rennet, calcium chloride, sodium chloride and colorant: Annato

NUTRITION FACTS
Serving size 30 g (1 slice). Energetic Value 106 Kcal =445 KJ (5 % DV*); Proteins 7,44 g (10 % DV); Total Fat 8,4 g (15 % DV); Saturated Fat 5 g (23 % DV); Sodium 261 mg (11 % DV). It does not contribute a significant amount of Carbohydrates, Trans Fat and Dietary Fiber. (*) Percent Daily Values are based on a diet of 2.000 Kcal. or 8.400 KJ. Your daily values may be higher or lower depending on your calorie needs.

STORAGE
120 days stored at refrigerated temperature between 2to 10º C.
PRESENTATION
Whole cheese of 500 grs. approximately, vacuum -packed and packaged into boxes of 12 units each.